Online Bill Pay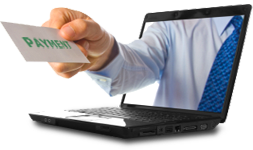 Over 80% of U.S. households now have Internet access, and at least 85% of all Internet users shop or bank online. Without a doubt, Online Bill Payment is the #1 requested feature by our website subscribers and their customers. Not to mention, offering Online Bill Payment can often increase total collections — sometimes by as much as 20%.
Making eCommerce easy.
Municipal Impact partners with leading providers in the finance/collections industry to offer Online Bill Payments for our website subscribers. These solutions allow municipalities to accept any invoice or arbitrary payments by credit card, debit card, or electronic check over the Internet, over the phone or in person, 24/7/365.
Benefits include:
Increased collections
Enhanced customer service and satisfaction
Save money through reduced supply, postage, and staffing costs
24-hour availability allows customers to conveniently pay at any time, from any location
Internet standards increase security and customer participation.
Has the time arrived for you and your residents to benefit from the convenience of Online Bill Pay?
For questions or to add Online Bill Payments to your website, simply Contact Us.
What our customers say…
"Our Municipal Impact website is easy to navigate, and it's simple to make updates. It saves us so much time -- We highly recommend them!"
- Sharon Kakouris, City Clerk
City of Elsberry, MO
https://cityofelsberry.com