Hosted Websites for Cities, Towns, and Communities

GET YOUR FREE 14-DAY TRIAL: Simply sign up and we'll launch your customized website within 3 business days -- You only pay if you decide to keep it!
What is Municipal Impact?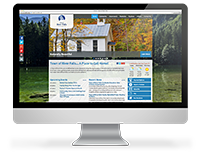 Municipal Impact creates and host websites for small cities and towns. You have total control to make changes whenever you want! Residents and visitors can now come to your website and learn what's going on in your town.
Packed with information and dozens of useful features, your new site will capture everyone's attention and help streamline communications with your residents. It's fast, easy, affordable--and support is unlimited!
Explore Features »
Send Text Alerts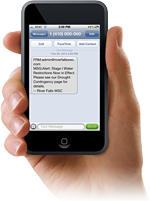 Just one powerful feature is that your residents can receive alerts instantly - via email and/or text to their cell phone - as soon as you post it to your site.
Have an important notice or alert to send your residents? Not a problem! You can pay big bucks for an Alert System. Or just subscribe to Municipal Impact where it's all part of the package.
Learn More about Alerts »
Schedule a Demo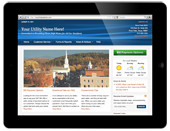 Seeing really is believing! Contact us to schedule a live demonstration. Let us show you how easy it is for your town to have a state-of-the-art website that's simple to maintain.
Through the magic of screen-sharing, you'll get to see all the great features and we'll show you exactly how easy it is to update your own website anytime you want. You'll never hire an expensive web designer again!
Contact Us »